This article will assist you in understanding the advantages of SAP over the other ERP applications available on the market. We think you'll find it helpful for our readers who are in a state of confusion about which SAP has the best ERP. ERP is an abbreviation for Enterprise Resource Planning, and it's a system for managing business processes that automates and integrates the business processes that are essential to an organization into one shared database to simplify processes and data across the entire organization.
SAP is a well-known company in the industry. It has a huge number of professionals who are well-versed in using SAP software and its applications. While it may be difficult for you to understand the advantages of SAP, we can give you some ideas about are Advantages of SAP as an ERP Solution to Modern Business Challenges
What type of software is sap
Many companies use this ERP software. Every software has its own USP to sell in the market, such as Baan, Oracle, PeopleSoft ERP, JD Edwards, and SAP. SAP is considered an ERP system, SAP may be the most effective ERP software, but many other ERP systems are close to it. For instance, Oracle Cloud ERP is another excellent ERP system. It depends on the organizational business procedures and which ERP can meet their needs. This is the reason why not every business will be able to afford SAP or have the funds to purchase SAP.
Sap vs ERP
Both of these ERP applications can be used to manage resources and functions across a wide range of organizational requirements. However, there is one significant distinction between ERP and SAP.
The SAP ERP application was created by SAP AG company. SAP created an integrated solution using SAP-ERP software. Businesses in a variety of industries use it to improve manufacturing, procurement, sales, and service processes, as well as finance.
advantages of a sap software suite that offers the most comprehensive set of enterprise resource planning (ERP) solutions. This solution is intended to streamline the entire organization and automate day-to-day tasks, saving you time on manual accounting and data entry. By automating processes through an integrated system that allows users to track sales, inventory, and expenses in real time, SAP can improve company performance, save money, and reduce overhead costs.
ERP, on the other hand, is an Enterprise Resource Planning (ERP) tool for managing business processes. It manages and handles basic company processes using a variety of resources.
What is SAP
SAP can be described as the product provided by the firm SAP AG. Sap the Best ERP is among the most prominent companies that offer ERP software around the globe.SAP is a multinational software provider and market top-seller in ERP. There are many advantages to the SAP application.
The company serves more than 160 countries and provides on-premises, cloud, and hybrid deployment models, but solutions for cloud computing are the primary focus of its research and development. SAP provides more than 25 SAP industry-specific options that offer ERP choices. SAP is also part of the Fortune 500 companies.
In reality, more than 80 per cent of Fortune 500 companies use SAP for their businesses, and SAP is one of the most sought-after ERP systems due to its numerous advantages compared to similar ERP systems. The SAP ERP software supports the organization in connecting and streamlining the different SAP modules, such as marketing, sales, finance, manufacturing, HR, and many other processes. SAP is a leading provider of future-oriented technology. "Cloud ERP software will enable the future of businesses." Thanks to its cutting-edge capabilities,
Where sap is used
This helps organizations manage complicated business processes, by giving all departments access to the latest information. Companies can further enhance their customer experience, improve processes, and improve the efficiency of operations. Every industry or business is comprised of a range of departments (Finance, SD, MM, Warehouse, & CRM and so on). These departments have to cooperate and be integrated for the company to be efficient, profitable and profitable. In other words, every department should remain in sync. Additionally, it provides industry-specific solutions to a variety of businesses, including those in the consumer, energy and natural resource, financial, public, and service sectors.
What companies use SAP ERP software?
The majority of Fortune 500 companies use ERP software. SAP is used extensively in many industries, including oil and gas, construction, chemical retail, engineering, and pharmaceuticals. All SAP client companies like IBM, TCS, HCL Technologies, Hewlett-Packard (HP), Apollo, MRF, Tata Ford, Honda, Total, BP, Honeywell, Amazon, General Motors, Nestle, and many more are SAP product clients.
SAP Is the Best ERP Software on the Market Today.
SAP is the most widely used enterprise software in the world. It has been in business for decades and has always provided value to its customers. However, the company has encountered some difficulties in recent years. The main reason for this is that the software behemoth has had to compete with other companies in the industry: Salesforce, Oracle, and Microsoft have all begun offering similar solutions. In this section, we'll go over the advantages of SAP
Based on customer feedback, SAP continuously introduces the latest technology within their product line, including the S4/HANA product line, SAP BTP, SAP Leonard, etc.SAP continues to be innovative and remains an innovator from both a technological and functional point of view.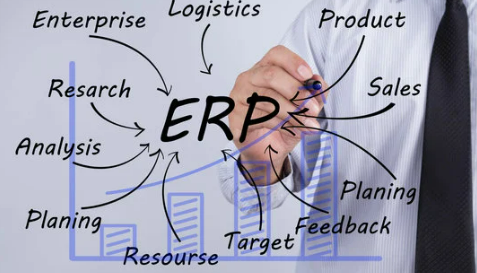 The SAP solutions included in our report include SAP S/4HANA, SAP Business One, and SAP Business By Design. These are solutions designed to be used by large, large-scale enterprises across the globe.
SAP can help increase most of the business's efficiency and effectiveness by integrating different operational software and activities outside the organization. It can automate repetitive tasks, allowing for more efficient use of time and money.
SAP's strength lies in its ability to design and modify complex business processes that other software does not "fit." Furthermore, SAP is an excellent choice for small businesses. SAP has a lot of growth potential for small enterprises. In addition, SAP offers plenty of features and capabilities required by the largest corporations in the world.
What are SAP software benefits and uses?
SAP software is a suite of enterprise resource planning (ERP) tools that businesses can use to manage and integrate various aspects of their operations, such as finance, accounting, procurement, supply chain management, and customer relationship management. Some of the main benefits of using SAP software include improved efficiency and productivity, better data management and analysis, and increased visibility and control over business processes. Additionally, because SAP software is modular, organizations can choose the specific modules that best meet their needs and easily integrate them with other systems. Some of the main uses of SAP software include financial accounting and reporting, supply chain management, and human resource management.
Advantages of sap
Here are a few distinct advantages of the sap application that make it the best ERP.
Flexible and customizable
One of the biggest advantages of sap software It's a highly integrated application that integrates many sub-modules and allows you to customize it as per your business requirements. The key reason for this capability is the modularity of SAP and its customizable kind. It comprises various modules, further broken down into functional and technical modules. Customers can mix and match to discover the best module for their company's requirements.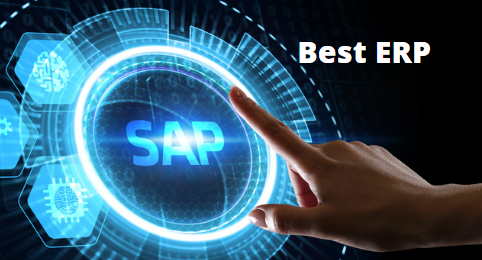 Higher Scalability
SAP's (R3) three-tier architecture, which is client-server based, allows the system plenty of flexibility. Because SAP is modular and adaptable, users can purchase new features or update their systems to accommodate changing business needs.
Integration with other modules
The main module of SAP software is SAP Sales and Distribution. SAP Sales and Distribution (SD). The unifying components of SAP include management and funding ( FICO), material management (MM), Project Systems (PS), production planning (PP), and Warehouse Management (WM) with quality control (QM). SAP is the integration of different modules.
Industry-specific Solutions
It offers industry-specific solutions such as IS OIL, IS Retail, IS AFS, etc., and with an in-depth understanding of the process. There are more than 27 SAP Industry Specific Solutions and numerous solutions designed by SAP partners. Since the capabilities offered by SAP Industry Solutions are extensive, you require tools to investigate them, something SAP has made available for several years. The tool, called the SAP Industry Solution Map Composer, can be downloaded at no cost here.
World-class support
The SAP Support Portal SAP Support Portal is the SAP Support Portal, a customer-facing site that has won awards for providing support tools, services, and applications. Collaboration. Contact support experts via the SAP marketplace
Simple and User Friendly
One of the most striking aspects of SAP is that even with its complicated features, it is straightforward to use and simple to learn. By conducting a thorough analysis before time and removing unnecessary functions, users can cut down the learning curve and benefit from all the SAP features that a company requires.
Implementation support
The procedure for implementation is easy and, unlike many other ERP software, doesn't require the same amount of customization. flexible solutions that can be tailored to your needs. SAP also assists its clients by providing rapid development solutions and methodology tools.
Return on investment
Many companies might be hesitant to adopt SAP due to its high cost. Within the ERP market, SAP is the second-highest-priced ERP system after Oracle. Yet, SAP also provides the most rapid financial return in the industry. The reason SAP is among the most popular ERP systems employed by big companies and small businesses.
Disadvantages of sap
SAP software and implementation are very expensive. This includes, among other things, software, hardware, implementation, consultants, and training.
Conclusion
Advantages of the SAP Tool to Manage Business Processes & Tasks Too! It can assist you in making better decisions, increasing visibility into the future, and simplifying processes. SAP also simplifies how businesses track inventory, which saves time and money by reducing data entry errors that would otherwise result in manual rework or invoice errors. With all of these advantages of sap
Read More about sap and other ERP systems
You might also like the below articles.