SAP FICA stands for SAP Financial Contact Accounts; that is a common term of ISU, particularly in IS Services. It is a sub-ledger account in the extended ledger. FICA is a contract accounts module that is used for utilities in conjunction with the IS-Utilities module.
SAP Utilities is a process-based sales and information system supporting all services of companies involved in Electric disposal and Water disposal etc. SAP IS Utilities can manage and bill residential, commercial, and industrial customers and prospective customers in an era of deregulated markets and rising competition. Organizations must provide a possible answer to the needs of their consumers by using tailor-made operational information and maximizing income potential. As part of the SAP ERP integrated component, SAP IS Utilities provide organizations with all the advantages of an integrated and efficient ERP system.
SAP IS Utilities assist organizations in simplifying and achieving the most effective business operations. SAP IS Utilities eliminate incompatibly and separated back-office information as a single software solution. It can access information from several business sectors with SAP IS Utilities at any moment, delivering the necessary information for the proper decision.
What is SAP FICA used for?
FICA is a cross-application component used in SAP ISU, telecom, insurance, and other applications specified by the industry. Business is B2C, and companies generally have a very large consumer population in thousands by. Every time we have to make thousands of invoices at a time, the business has there frequent transactions. Instead, we do not retain BP as the consumer map, and BP does not have any accounting information.FICA Module is tighly integrted with below application area .

We can create one or more contract accounts with FI-CA by crediting a business with which BP is assigned a contract account and a contract and optimizing the use of storage data. It'll allow establishing one or more contract accounts with the FI-CA Contract account. Contract accounts receivable and payable (FI-CA) is a sub-leading accounting system with large volumes of documents and standard receivable accounts functions (Utility industries).
Sub ledger account in sap accounting are widely used in the areas of vendor account / Customer account/assets. In the Sales & Distribution cycle, sales orders, Delivery & billing are created. The customer number acts as the sub-ledger account that has company code relevant data, so the transaction values are posted to the account and reconciliation account. The accounting document is then placed in the financial accounting system, and then the invoice is prepared and placed on the customer account in receipt, and every detail of the invoice that includes the income account values are posted on the revenue account. The total amount is posted onto the customer's account.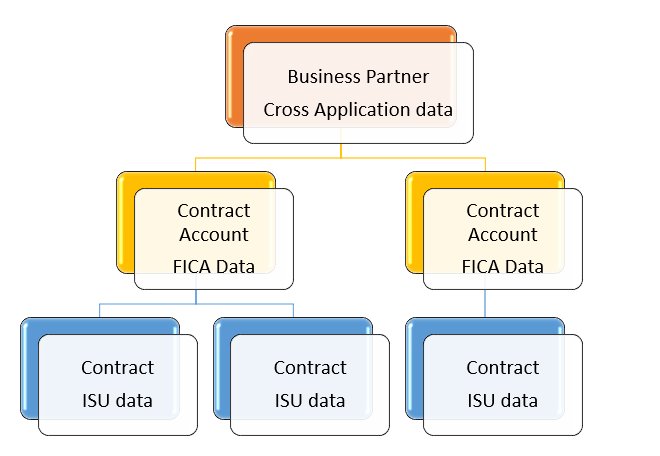 The part of the admissible and paid contract account (FICA). Contains transactions inherent in the water, electrical utilities, and processed financials sector. FICA, the sub-headings accounting system (FI) to properly record customer or business partner transactions. The interface to financial accounting (FI) The next utility financing process is supported by FICA. It is coupled with the isu accounting and accounting module.
FICA IMG Configuration Easy access-> Telecom -> Receivable and payable contract accounts
Why FICA instead of Standard Account receivable & Payable
Basis for industry & Customer specific function
FICA is an industry-specific sub-ledger accounting system & it is a cross-application component used in SAP ISU , telecom, Insurance, and other utilites sectors.
Business partner concept ,Document are assigned to BP and contract account and contract
Enhance functionality.
Agent friendly processing of accounting transation.
Summarization of Genral ledger information.
Business is B2C scenario and business has a very high population of consumers usually in millions.The business has periodic transactions there by every period we need to create millions of invoice
We do not maintain customer master instead BP to map consumers and BP has no accounting perspective data
Using FICA we can create one or more contract account Receivable and Payable
Contract account master dada for FICA & thereby FI posting.
Businesses requires mass processing and parallel processing
Optimized storage space use thanks to the special document structure type
Here are a few other contents helping you to understand the SAP solution