ERP stands for enterprise resource planning. This is a technology that is used to manage information and data in an enterprise. ERP systems have evolved over the years and now they are used by companies to manage their business processes, inventory, sales, etc. They are used by marketing departments in big companies to manage their processes to optimize conversions and sales. Hence, this technology is an excellent fit for data warehousing and analytics. Interactive and Data Visualisation
What does sap stand for
SAP is one of the world's largest software producers of ERP. The sap ag full form is a very common question and it needs to be answered. SAP full form is Systems Applications and Products in Data Processing. The name is an acronym of the original German name of the SAP, "Systemanalyse Programmentwicklung", which translates into System Analysis Program Development. The legal corporate name of the organization today is SAP SE—SE stands for Societas Europaea, a private-public corporation listed under European Union corporate legislation.
The company provides future-ready cloud ERP solutions that will power the next generation of businesses. Using its innovative capabilities and automating repetitive tasks, it makes better utilization of resources.
What is R/3
SAP is a client-based software that is also called R/3. (Where "R" stands for the real-time data process and 3 stands for 3-tier such as
Application servers
Client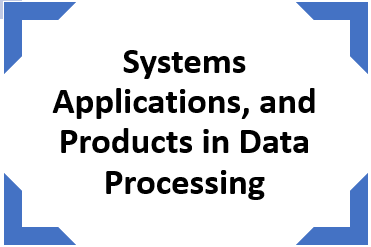 History of Success
It was founded in the year 1972 and was initially called Systems Applications and Products in Data Processing and later abbreviated to SAP. Since then, it has grown from a small five-person start-up to a multinational company with more than 100,000 employees. Its global headquarters are in Walldorf, Germany. Nowadays, it's the world's market and technology leader in business application software /Enterprise solution providers.
In 1972, five former IBM employees began working nights and weekends to develop standard software for real-time data processing. Their vision was to develop and market standard enterprise software that would integrate all business processes such as  Procurement, manufacturing, sales, finance etc. The idea came to them through their work as system consultants for IBM when they noticed that client after client was developing the same or very similar computer programs. The second part of their vision was that data should be processed interactively in real-time and that the computer screen should become the focal point of data processing.
Over the course of 25 years, SAP's vision created a world-class multinational business from a small regional company. Today, it has subsidiaries, associates, and branches in nearly all industrial nations around the world and is the global market leader in corporate resource planning software.
In 1977, the company opened its headquarters in Walldorf and converted it to a public company with shares on several stock exchanges. It has considerably improved the capital base and has created a framework for its workers to engage more in the performance of the company by changing its structure to a public company.
In the success story of SAP, its enterprise solutions have played a key role. Two landmarks in this field are: the first is the production and the 1979 market introduction of the R/2 mainframe software system; the second is the 1992 R/3 server/client software system. The use of R/3 Systems has explosively increased since its launch, representing the lion's share of the sales of products. More than 1,000,000 end-users worldwide already operate with the R/3 System. The R/3 system quickly earned a reputation as an excellent standard package, and installations expanded to 40 customers. The benefits of the integration philosophy paid off.
The core R/3 functionality is carefully designed using its own proprietary language called ABAP (Advanced Business Application Programming).ABAP is a fourth-generation language designed to create simple yet powerful programs. R/3 also offers a complete development environment where developers can either modify existing code to modify existing functionality or develop their own functions on customer enhancement points, be it reports or complete transactional systems within the framework.
Keeping in mind that the cloud is the future, companies are adding various cloud-based core business solutions to business networks such as S4/Hana, SuccessFactors, Fieldglass, Ariba,hybris, CEC & many more.
Source: SAP
Happy Learning ..!! Please check out these tutorial links to learn more about SAP