SAP Industry solutions are tactics and strategies designed to address the unique needs and issues encountered by organizations in a specific industry. Experts with extensive industry knowledge develop solutions that are specifically tailored to that industry, providing organizations with improved operations, increased efficiency, and competitive advantage.
What is SAP industry solutions?
SAP provides SAP industry solutions to cater to different industries. This is an established fact. This post will give insight into the development of these solutions for different product lines within SAP.
SAP offers more than 25 SAP industry solutions for ERP options. SAP industry solutions provide an industry-specific system that will give your company a complete overview of business processes specific to your industry. In collaboration with partners and SAP development teams, the industry solution maps were created to help identify the needs of specific industry sectors.
When SAP Business One solution is required to meet the needs of an industry vertical, then the customer must purchase the add-on for that vertical. This add-on is often developed by an SAP Development Partner who has been providing SAP consulting services to clients. The partner develops the add-on and sends it to SAP AG for approval. After being tested, the solution becomes a genuine SAP Add-on for that particular industry vertical.
The requirements of the specific vertical are also preconfigured into SAP All in One Solution. This is for medium-sized businesses at the higher end. This is pre-configured to SAP AG by the appropriate channel or development partner. A certificate from SAP AG is issued certifying that the preconfigured solution meets the requirements of the industry vertical.
R/3 is where the industry solutions can be seamlessly integrated with standard SAP components. The requirements of the customer are then considered. The client will then be purchasing the appropriate SAP Industry Solution suite when they purchase SAP.
R/3 applications can be categorized into three core functional categories: financial, logistical, and human. Resources These three functional areas can be further subdivided into applications Modules. In these applications, SAP develops industrial-specific solutions too.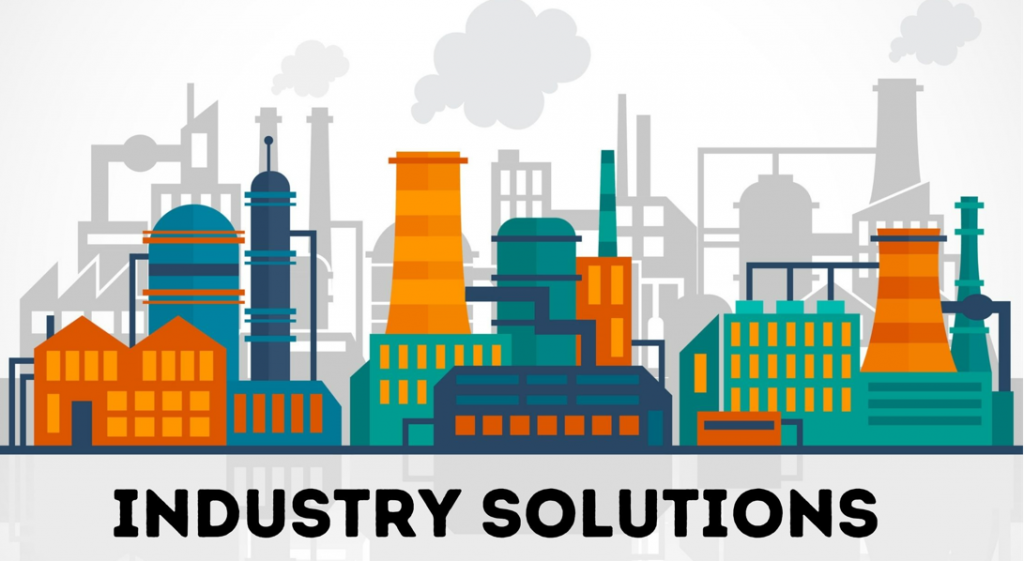 These products are custom-made for specific industries, as their name suggests. Here are a few examples that would be
IS-OIL is the SAP industry solution to oil companies
IS-Telecom The SAP industry solution to telecommunications
IS-Bank The SAP industry solution designed for banks
IS- Retail is the SAP industry solution for retail
These industry solutions, of which there are 19 currently, can be combined with standard cross-applications. There are many components, including the SAP Business Workflow.
Unique application or module that can be used in the entire system to integrate and automate R/3 processes. Here's a quick overview and description of some of the most important functionalities.
How many industry-specific solutions does sap offer?
SAP has packages available for various industries. This industry cluster provides solutions for Industries that manufacture finished products Industries manufacturing
SAP currently offers the following industry sets:
Discrete Industries:
SAP for Automotive
SAP for Aerospace and Defense
Components and machinery for industrial use
High Tech Engineering, construction, and operations
Energy and Natural Resources:
Industries producing intangible goods such as transport or telecommunications services. Solutions in this industry cluster
SAP for Oil & Gas
SAP for Chemicals, Pharmaceuticals
SAP for Products for consumers
SAP for Products & Mining
SAP for Chemicals
Financial Services:
This cluster offers banking and insurance solutions
SAP for Banking
SAP for Insurance
Public Services:
In the sector of government services and higher education, this industry cluster provides solutions.
SAP for Defense & Security
SAP for Hospitality Services, Healthcare and Other Services
SAP for Research and higher education
SAP for Public sector
Service Industries:
Solutions for industries that produce immaterial goods like transport or telecoms services. This industry cluster offers solutions
SAP for Engineering, Construction and Operations
SAP for Media
SAP for Professional Services
SAP for Sports & Entertainment
SAP for Telecommunications
SAP for Transportation
SAP for Travel
Consumer Industries
This cluster of companies offers solutions for products acquired by individuals and households rather than by companies and companies
Conclusion
SAP Industry solutions can be extremely important tools for businesses looking to thrive in today's highly competitive climate. Organizations can simplify operations while enhancing productivity for long-term success in their sectors by implementing specialized methods and technology to streamline operations, improve efficiencies, and gain a competitive advantage. Adopting industry solutions provides far-reaching benefits that extend beyond cost savings: it supports long-term growth, which nurtures success on all fronts.
We hope that this is useful for understanding, What is s SAP industry solutions? What are the solutions SAP Offering? We will be covering IS-specific features in our next blog. Here are a few items you need to check out.