Reports in sap one of the Significant Attributes in SAP. SAP has built plenty of reports that are standard to fix the fundamental advantages of the clients to prevent customized developments Many times. We receive a request from the customer to provide a record of standard SAP Reports.
In reality, because of complicated Business processes, we tend to construct customized reports for clients. Still, in the event of any problems, we are apt to compare the standard SAP report together with the custom build report to verify if the values are correctly populated in your tables, or there aren't any choice difficulties, and the record goes on.
In this blog, we want to Discuss a distinctive transaction supplied by SAP to recognize the listing of Standard Reports. There are various Reports available for every module such as SD , MM & FI.
Are you conscious about the SAP Standard report has supplied by SAP? This blog will be complete beginner's guide to reports in sap.
How to find standard reports in sap
All standard reports are available in single transaction code called "SAP1", if you want view list of standard reports available in MM Module
What are the standard reports in SAP MM?
Here are below list sub process & standard report available under MM Module

What are SAP reports?
SAP Report is the presentation of information in an organized arrangement. SAP report is an executable program that reads the information in the database and produces output based on the filter criteria chosen from the end-user.
Conventional SAP reports
Customized reports – developed from your company
Ad hoc queries
How many types of reports are there in SAP ABAP?
In ABAP, there are different type of Reports are available: in sap, interactive, ALV Reports (ALV stands for ABAP List Viewer), ABAP query etc. 
Interactive report: An Interactive Report in SAP ABAP is a report where the user can interact with the output page of the report. 
Classic reports: SAP ABAP Classical Reports are the most basic ABAP reports that contain both a selection screen and an output screen
In classic reports,We can see the output in a single list, whereas we can see the output in multiple lists in interactive reports.
What is ALV report in SAP?
ALV Stand for abap list viewer SAP provide predefine program /FM modules that can be used to improve a report's performance & good look .This set of ALV functions is used to render any report output more readable and usable.

How do I view reports in SAP?
SAP Applications allow users to access various reports in several ways. Reports may be viewed using the Program or transaction code. Go to transaction SE38, as shown below, and enter the name of the program or report you to want to run. To run the report, press the execute button. You may be asked to enter input parameters (variants) depending on the program/report.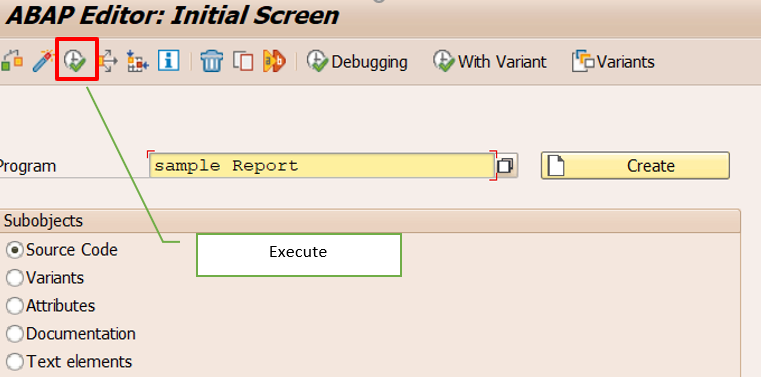 How do I view custom reports in SAP?
Go to SA38/se38 and enter *name* and take F4 to list all the system's custom programs.
How do you check Z reports in SAP?
Another way, Goto Tcode SE16N, give table name as TRDIRT this table directory for all programs. Then in Program, give Z*, Language Give EN and execute. All Programs will be displayed in an ALV list. You can export that to any local file with the help of the export option
What is Z report in SAP?
Z reports are created when the client's reporting requirement can not be fulfilled with the SAP standard report. A functional consultant's role is to analyses the exact business requirement for generating the desired report. Analyse the business impact so you can determine the priority to develop the report.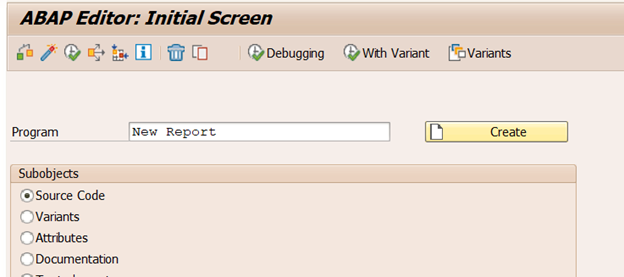 How do I create a Tcode for a report in SAP?
Go to SE93 -Maintain Transaction for reports Enter the name of the tcode to be created, and press create. Enter the short text for the tcode, choose the "Program and selection screen(report transaction)" radio button and press continue. . Enter the name of the tcode reporting programme for ABAP and Save.

How do I download an SAP report to Excel| How do I save a file in SAP?
Its very easy to download the SAP Report ,Go Reports Manu bar at the top Manu. There are various option available for in which format you want to download ,refer to the below screenshot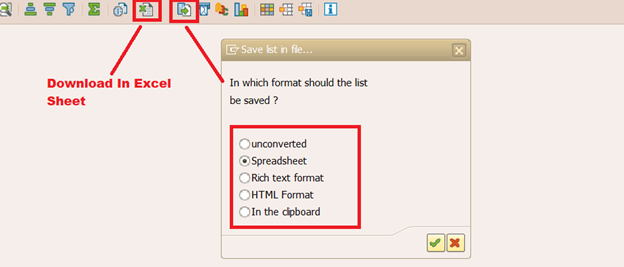 Hope this article helps you Reports in SAP, Here are a couple of other articles that you check