You should know this information if you are interested in becoming a successful recruiter / HR Professional using SAP SuccessFactors. It is essential to cultivate your skills and knowledge of your target market. We will discuss a few of the most popular SAP SuccessFactors modules to help you create more content
What is sap successfactor
SAP SuccessFactors is a cloud-based Human Capital Management (HCM) software designed to help businesses manage their people's agenda. The solution enables companies to attract, retain, engage, inspire, develop and align employees with the overall business vision. It helps companies automate processes, improve efficiency, develop talent, increase employee engagement, and align the workforce to business goals. The first thing you need to know about this product is that it's not just for HR or talent management; it can also be used for finance tracking as well as other departments like Salesforce integration
Introduction of SAP SuccessFactors
SAP is at the forefront of a significant industry transformation to shift away from classifying workers as capital. SAP urges all companies to drop HCM as a term (HCM) and instead use Human Experience Management (HXM) as an alternative. To be the leader in this trend to be the leader, all SAP product lines are developed with user experience at the primary attention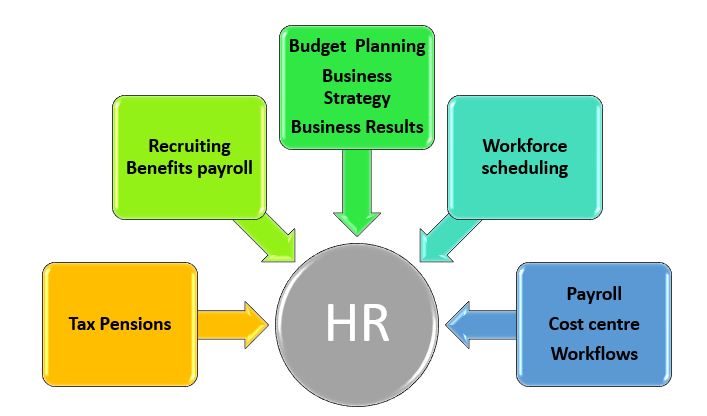 SAP SuccessFactors is the preferred SAP solution for Human Resources. It's a multitenant software-as-a-service (SaaS) solution hosted by SAP and licensed through an annual subscription. While the core HR functions are the same as ever since the introduction of electronic records and manager approvals in the early days of electronic documents. Today's HR systems have evolved into intelligent ways to engage and automated systems that can offer HR processes and services that weren't possible before.
Its SAP, SuccessFactors HCM Suite, covers the entire HR process, including the core HR system, talent management, workforce analysis, and future planning. In the core HR area, SAP SuccessFactors offers a primary Human Resource Information System (HRIS), including payroll time management and benefits, as well as shared service management and wellness administration. This is available with a mobile application compatible with tablets and smartphones.
In the beginning, SAP SuccessFactors had a unique strength in talent management and social collaboration. However, in the past five years, we've seen a significant increase in SAP SuccessFactors Employee Central; In the past, most customers started with the talent application; however, we're seeing a growing trend of customers beginning with HR core before transitioning to the talent. The suite's array of solutions for managing talent covers the entire spectrum of processes, including recruitment, performance management onboarding, compensation management, succession planning, learning management and planning for career development. The analytics platform is vendor-neutral, has over 30 years of expertise, and includes more than 1,000 pre-defined analytics.
History of SAP SuccessFactors
As a provider of SaaS performance management software, SuccessFactors was established in 2001. It swiftly changed its focus to supplying "business execution" software, broadening its scope to include talent management and analytics.
On December 3, 2011, SAP announced its intent to purchase SuccessFactors, and the deal was formally closed in February 2012. Shortly after, SuccessFactors changed its name to SuccessFactors, a SAP company before finally becoming SAP SuccessFactors" when the SAP prefix was added to the family of cloud applications by SAP.
The acquisition was significant for SAP in several ways: it gave SAP access to genuine cloud expertise and enabled it to offer a full cloud-based HCM suite. It also provided substantial exposure for SAP and SuccessFactors within and outside the SAP ERP Human Capital Management (SAP ERP HCM) ecosystem.
In February 2012, shortly after the acquisition was completed, SAP and SuccessFactors announced a unified product direction. Customers could use Employee Central or SAP ERP HCM for core HR. SAP SuccessFactors was the "go-forward" talent management solution available to customers. Customers would always be offered SAP SuccessFactors when they wanted to discuss purchasing talent management applications unless they requested otherwise.
Through acquiring specialist vendors, SAP SuccessFactors has added recruiting marketing, recruiting posting, onboarding, workforce analytics, and social collaboration. The SuccessFactors Jam collaboration solution evolved into the SAP Jam cross-domain solution.
What are the modules in sap successfactors
SAP SuccessFactors HCM Suite includes core HR, talent management and analytics. It also supports social collaboration. The suite is built on content, integration, extensibility and extensibility. SAP SuccessFactors includes a number of submodules that cover skills, competencies, and goals. These solutions are included in the suite:
Platform
Employee Central
Employee Central Service Center
Employee Central Payroll
Work-Life
Performance & Goals
Compensation
Recruiting
Onboarding
Learning
Succession & Development
Workforce Planning
Workforce Analytics
Mobile
SAP SuccessFactors is a suite of human resources (HR) applications integrated into the SAP platform. However, many other applications requiring HR data may exist in the customer landscape.
Different vendors may have developed these applications and may not communicate with one another inherently. Applications may require simple or complex data structures. Setting up integration between applications in this scenario enables digital end-to-end business processes, reducing manual data entry and errors while increasing productivity and usability and reducing business process complexity.
What is Employee Central for SAP SuccessFactors?
This is one of the most popular modules available from SuccessFactors. It is an all-inclusive set of web-based Human Capital Management (HCM) tools. SuccessFactors Employee Central works in tandem with SuccessFactors' core HCM applications, such as Management, Workforce Analytics, and Succession Planning software, to provide an alternative for managing critical HR activities. It also contains HR master information, such as employee name, identification, user name, and so on.
Why sap successfactors
The Global Benefits programme, which supports country-specific actions, is the main unique selling proposition. The Global Benefits module allows organisations to manage employee benefit programmes in each country from within the Employee Central system. It also enables organisations to create country-specific and global employee benefits programmes. Employees can enrol in benefits programmes, and benefits can be managed in the system by HR, managers, and employees.
It is possible to create integration between Global Benefits and third-party benefit providers. The Integration Center includes a standard integration template for exporting an Electronic Data Interchange (EDI) file of benefits data, and SAP Cloud Platform Integration consists of a benefits integration template.
How to login to sap successfactors
SAP SuccessFactors is a cloud-based Human Resources (HR) software that allows you to better manage your time. Because these tools are cloud-based, users can log in on the go and track progress and updates on daily activities. It includes a variety of features to help you keep track of your progress and measure the impact of your work. The URL of the login page varies depending on the customer and region. In general, you should have received an email with login information and a link to the appropriate URL. If you are unable to locate it, please contact an administrator in your organisation. Every SAP SuccessFactors customer has one or more administrators assigned to provide client support.
Sap successfactors app
SAP understands that customers may have special needs that are not covered by the SAP product lines. The SAP App Center filled these gaps. The SAP App Center welcomes complementary service providers. You can search the database by industry, product line and other specific requirements.
The URL for the SAP App Store is shown below.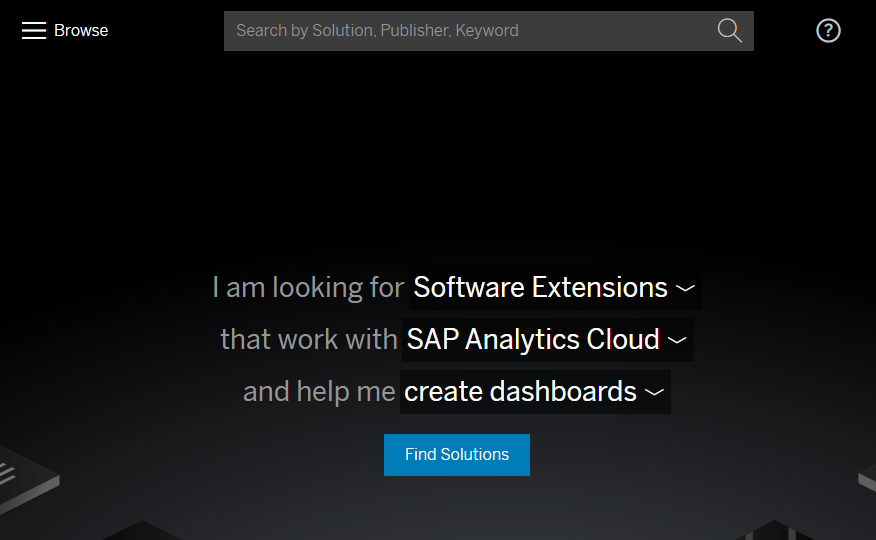 Social Onboarding with SAP Jam

SAP Jam is a social platform for sharing static content and cultural videos, as well as for facilitating Q&A discussions. It is adaptable to both internal and external audiences. It aids in employee collaboration for a more robust interactive experience.
SAP SuccessFactors deployment options
SAP provides four deployment models for some or all of the SAP SuccessFactors HCM Suite to customers: hybrid talent, hybrid cloud, full cloud HCM, and side-by-side
SAP SuccessFactors implementation methodology
SAP Activate is a framework for implementing SAP cloud applications that includes a methodology, SAP Best Practices, and guided configuration content. SAP recommends using the SAP Activate methodology for all SAP SuccessFactors projects, including SAP SuccessFactors integration projects.
SAP Activate methodology implements SAP Best Practices and uses an agile methodology for quality control and rapid delivery. SAP Best Practices includes ready-to-use business process content as well as a reference cloud solution to help with implementations. SAP Best Practices are constantly updated to ensure that the most recent enhancements and functionalities are available.
Conclusion
SAP SuccessFactors is a cloud-based Human Capital Management (HCM) application that assists businesses in managing their people agenda. The solution enables businesses to attract and retain employees, engage and inspire them, and develop and align them with the overall business vision. It assists businesses in automating processes, increasing efficiency, developing talent, increasing employee engagement, and aligning workforce to business goals.
Where to start sap learning
There are numerous ways to learn SAP, both for free and for a fee, including open SAP courses and the SAP learning portal. Please read the complete articles.
You might also like the below articles.