One of the most well-known enterprise resource planning systems is SAP. This blog post appears to be centered on the best ways to learn Sap. SAP has been a pioneer in the field of ERP systems. Many small and large companies use SAP ERP. The SAP ERP modules are valuable, and each module specializes in making a business grow. At the same time, it has so many features that it makes new users confused. This blog on how to learn sap for beginners will help people learn SAP ERP concepts better.
Introduction of how to learn sap for free
We give you a complete guide to learning sap, SAP's suite of solutions, including SD, MM FICO and supply chain operations, customer relationship management, and data warehousing, may be found in practically every business. There's a chance you won't have a choice. However, you can construct your solution using SAP's technical stack. SAP HANA and SAP Business Technology Platform (formerly SAP Cloud Platform) are examples, as are programming languages such as ABAP.
What is the best way for me to study SAP for free?
This is the most frequently asked question on the internet. Everyone interested in working in SAP should ask themselves this question before exploring paid training options. SAP Education, an SAP learning center responsible for certification and training, is the official means to study SAP.
These courses can be costly depending upon skill & market demands, and not everyone can afford them. Other less expensive alternatives include non-official SAP training institutions that provide SAP training at a reduced cost. There are two difficulties with non-official SAP training institutes. They can be costly for one thing, and for another, you might come upon a phony institution that provides poor training.
What should you do if you've concluded that SAP-approved training isn't for you?
How to Get Free SAP Training Online
How can I get SAP training for free?
There are numerous methods for learning SAP, each of which will be addressed in its part. It is critical to note that you will not be compensated for your participation in the course. You must be highly diligent to structure the learning process and achieve your goals. No one will encourage you, not even your teacher or instructor.
SAP Books
Books aren't free, but they're less expensive than SAP training. You can also use them as a reference later on. SAP books are available in a separate section of our website. Our current collection includes SAP SD Books, FI Books, and MM Books. We will, however, continue to add to our collection shortly.
Learning SAP without investing a significant amount of money in training is possible. We will continue to publish useful resources that cover all aspects of SAP, and this is only the first installment.
openSAP Course
openSAP is SAP's free learning platform for anyone who wants to learn about SAP's latest product and how to thrive in the digital economy. OpenSAP provides a variety of free learning materials designed to help you improve your skills. Video training and open online courses are examples of this.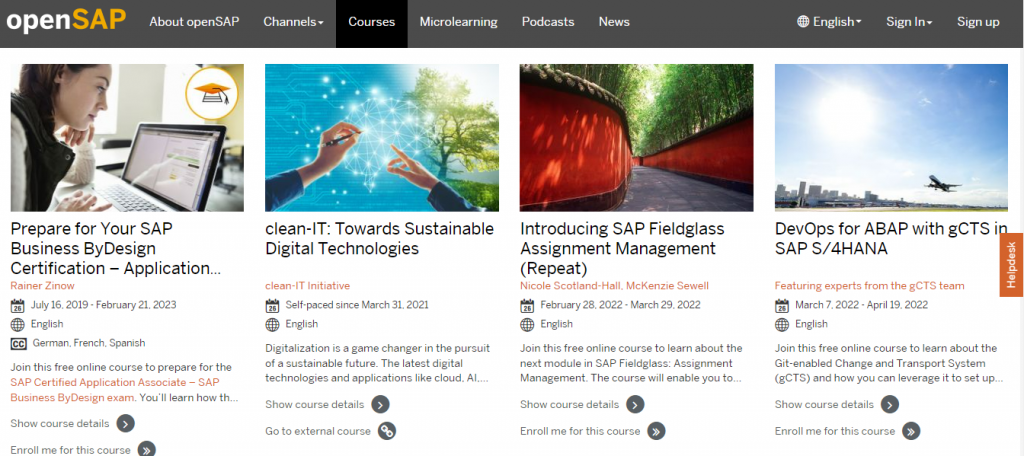 SAP Help Portal
help.sap.com gives you access to all SAP product documentation, including technical specs and SAP Notes. You can search by keyword, drill down through product hierarchy pages, or view a few Learning Journeys to get started on a topic.
SAP Learning Hub

SAP Learning Hub offers self-service training modules through which subscribers can access e-learning courses and live learning sessions. There are also virtual social rooms where they can connect and chat with other members. Depending on your needs, you can select one of four SAP Learning Hub versions, including cross-portfolio and solution-specific information.

SAP Education

SAP Learning delivers free online courses for anyone interested in learning in-demand programming skills and preparing for SAP Certifications. SAP Learning offers access to free SAP courses. These resources include certification study materials as well as learning journeys.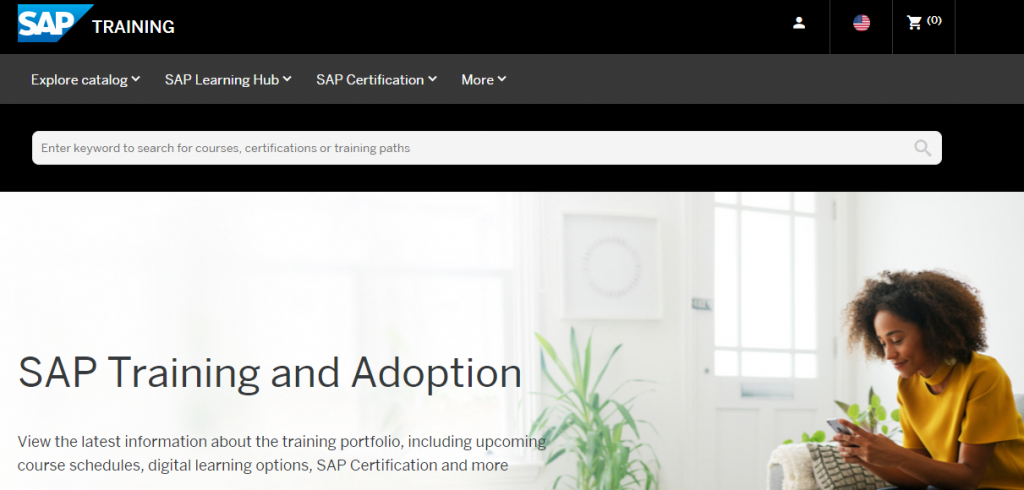 Sap Certification Hub
Improve your skills with digital learning. You may improve and maintain your SAP software abilities with online, interactive, hands-on, and expert-led training. using SAP certification hub
SAP Jam
SAP Jam serves as a social networking site for SAP users. It has various sections that focus on different topics and share tutorials and product information and links to other content.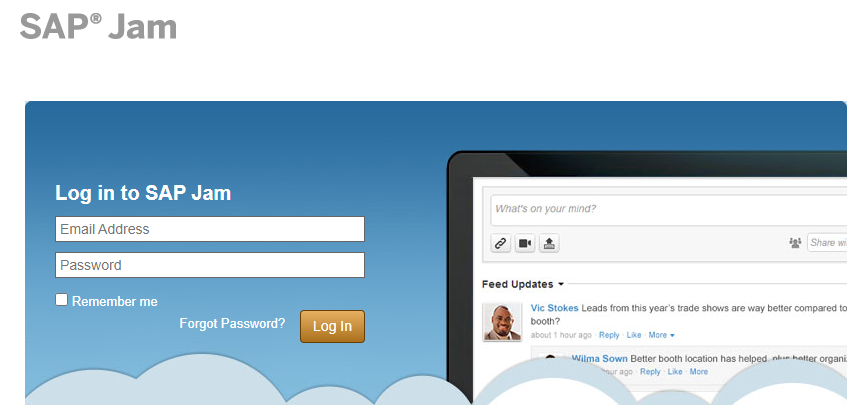 Internet /Websites
There are numerous SAP-related websites. Finding a full introduction to SAP for persons with little or no SAP expertise can be difficult. It's also tough to find an introduction that builds on the previous one, which is when training classes come in handy. The list below does not include all prominent SAP websites, but it is an excellent starting point. If you have any favorite websites, please share them with us so they can be added to the list.
YouTube Channels
Many YouTube channels focus on various topics, such as technology, step-by-step learning, and beginner training.
SAP Traning Practice
You must also be able to use real SAP systems. SAP cannot be installed on a standard computer because it requires high-end hardware. You should also be aware of the high cost of software licenses. Numerous companies provide remote access to SAP ERP servers (running SAP IDES). They are not free, but they are inexpensive and allow for real-world SAP practice.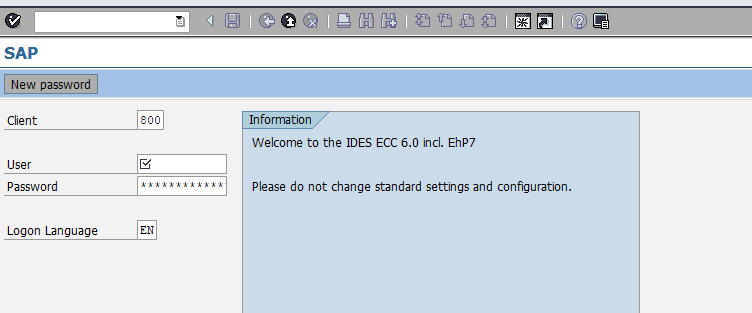 SAP community
Thousands more answers can be found in the SAP Community. You can use any phrase to search the SAP Community, including blog entries and Q&As. answer.sap.com is the world's largest database of SAP answers. Join the community to ask and answer questions, solve problems, share your knowledge, and grow yourself.
Social media group
Numerous social media platforms are available, such as Facebook groups, Whatsapp groups, and other forums where you can join and ask questions. Many people would be delighted to respond to the question.
SAP Experience
SAP experience refers to a person's knowledge of the SAP ERP system. Because SAP is the most widely used and powerful ERP system on the market, you should enroll in Self-Training, and spend some time reading and practicing with a specific module.
Training resources
Here are a few online training materials that I hand-picked for you.
Conclusion
This blog will review the various ways you can learn SAP and our top recommendation. We will also discuss the advantages of various training methods and highlight some options you should consider before beginning your SAP training journey.
Where can I find free SAP tutorials?
The support portal, Open SAP, and SDN Portal are where you may get free SAP tutorials.Else you can also subscribe to SAP Learning Hub portal, which is a paid, self-serve training module.
Is sap easy to learn ?
Sap is simple to learn because it has a well-designed user interface with an intuitive user interface if you devote time and practise.The sap community team has also made learning as easy as possible by providing step-by-step tutorials in various subjects like functional & technical module
You Might Also Like the below articles