An SAP certification is an excellent addition to your resume. It might also present new employment possibilities.. The process of getting the certification can seem overwhelming and confusing. This article will help you get your SAP certification. These certifications validate the skills and experiences of SAP consultants, professionals, and users. They are needed for many roles and responsibilities.
SAP certification (also known as es) can help you increase your knowledge and skills in SAP software solutions. This certification certifies your abilities and shows you are committed to professional development. Learning and preparing to obtain an SAP certification will help you better understand your products and solutions. An SAP certification can open up new career opportunities and increase your earning potential.
What is SAP Certification?
The maker of the software, SAP SE, offers SAP Certification to certify users' knowledge and abilities. This certification programme verifies the expertise of professionals using SAP products across a range of sectors, including finance, logistics, human resources, and more.
Exams for SAP certification include a wide range of SAP software solution-related topics. These cover things like configuration, business procedures, and product knowledge. There are three levels of certification: Associate, Professional, and Expert. It covers SAP products including SAP S/4HANA and SAP SuccessFactors.
Your dedication to professional development and skill is demonstrated by your SAP certifications. With this credential, you'll be more marketable and earn more money. Obtaining an SAP certification will advance your career and increase awareness of your sector.
Importance of SAP certification in today's job market
The debate over whether SAP experience or certification is preferable for the job market is still open. Finding competent consultants is straightforward because of the SAP certification criteria. SAP consultants need to be knowledgeable about business understanding and software customization to successfully implement, develop and deploy IT services.
SAP certification Just a little bit more is required to fully satisfy your desire to date another professional. No certification is required for any jobs that require it.
Definition of SAP
Systems, Applications, and Product In Data Processing is the abbreviation for SAP. Enterprise software is available from the multinational German software provider SAP to manage client relationships and business operations. The largest global vendor of business software is SAP. SAP solutions can be used by all types of businesses and sectors to manage their finances, supply chains, and enterprise resource planning (ERP)
Determine Your Area of Expertise
SAP offers numerous certificates that are focused on certain fields of expertise, such as SD, MM, WM, FICO, and many functional and technical areas. It would help if you considered your career goals and areas of expertise when deciding which certification to pursue. SAP offers several popular certifications, including:
SAP Certified Solution Associate
SAP Certified Development Associate
SAP Certified Technology Associate
SAP Certified Application Associate
Eligibility criteria for SAP certification
SAP certification is optional to meet specific requirements. Candidates must have a BTech or B.Sc. degree. Candidates must be graduates (B.Sc., B.Tech, or B.Com) or have a Master's degree. It is helpful to have a basic knowledge of the subjects else having deep expertise in the domain in which the SAP course will be taught.
SAP is composed of many modules and courses. It all depends on which SAP course one is most interested in and what skills one possesses. Candidates must have strong academic backgrounds in computer science, Business Administration, Finance, etc.
There are two types of SAP certification courses. The first is more functional, while the second is more technical. Both courses share similar authorization and transaction codes regardless of your educational background. The nature of the course can impact functional area. SAP technical certification is more concerned with programming and module customization.
Review the Prerequisites
You must review the requirements for each certification before you begin your journey to becoming certified. Specific certifications might require prior experience and knowledge in a specific area. The prerequisites for each certification can be found on the SAP website.
Types of SAP Certifications
SAP Certification Program Levels
Each certification can be assigned to one of three levels: specialist, professional, or associate. Before we get into the critical SAP certifications, let's first discuss the three levels of SAP proficiency.
Associate
Associate-level certification proves that the candidate has the necessary foundational skills and knowledge to provide professional services. Associate-level certifications are a way to move up in your education.
Specialist
Specialist-level certifications focus on a particular job role or component. Organizations employ SAP-certified professionals in mid to high-ranking positions.
Professional
Professionals are the best candidates for sap certification. This certification proves that the candidate is an expert in their area.These candidates also typically have years of proven real-world project exposure, business process knowledge, and an in-depth understanding of certification-specific SAP tools.
Benefits of SAP Certification
Return on investment (ROI): SAP-certified professionals help companies realize a return on their software education. If companies fully utilize SAP and ERP systems, they will see quicker growth and also a return on investment.
SAP Expert capability in-house: Organizations can build their SAP expertise by hiring SAP-certified experts. It helps organizations to build their capabilities. Building an organization's capabilities can help increase employees' confidence in achieving success.
Manage global skills : Large MNC companies with offices in multiple countries can easily manage the skills of their employees. SAP certifications are recognized internationally and have been standardized. These certifications are proof of the competence and skill of the person who is certified in SAP solutions. This certification makes it easier for organizations worldwide to manage their SAP skills.
Employer branding and recruitment: Organizations can quickly verify the SAP professional qualifications of candidates by using digital badges. These badges can be used for internal and external hiring and the company's recruiting process. Employees sharing badges on social media platforms like LinkedIn can benefit employers positively.
International recognition: The SAP Certification is the most internationally recognized technology certification. Earning SAP Certification will allow you to prove your SAP skills in the international jobs market. If you move to another country, your certification can be used similarly.
SAP Project staffing: Project managers would prefer to hire SAP-certified employees when they are hiring. SAP project professionals with professional certification are more sought-after than those without it.
Keep your SAP skills current with regular updates.SAP exams are regularly updated for every new SAP cloud product. SAP certification will ensure your knowledge is current through regular assessments and stay current exams.
Career advancement opportunities
To meet the increasing demand for SAP S/4HANA knowledge
Companies from all industries around the world have realized that cloud-based integrated software is essential to their success. SAP S/4HANA is used by more than 7,400 customers, with many more added each month, Many Companies planing to migrate to new SAP Technology, They are planning their projects over the next five years.
You can be part of the growth story by learning SAP S/4HANA, BTP, Ariba, Fieldglass, or any new skills. Many SAP customers, students, consultants, partners, and students are already taking advantage of the pandemic downtime for education, preparation, and learning. Many people are taking advantage of the downtime to become certified in SAP 4HANA so that they will be ready for projects once the pandemic is over..
The number of SAP S/4HANA-certified individuals has increased 73% since last year. More than 110 SAP S/4HANA experts are becoming certified every day. More than 80,000 people are learning SAP S/4HANA and working with coaches, trainers, and peers in SAP Learning rooms for SAP S/4HANA.
In the first half of 2020, nearly 400 sessions were held on SAP S/4HANA. Certified individuals can leverage their skills and knowledge to create an intelligent company.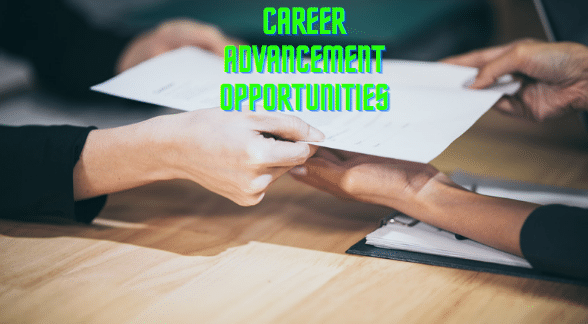 How to prepare for SAP certification
These steps are necessary to prepare for SAP certification. You have the option to choose which SAP certification interests you most. Choose the certification that best suits your career goals. Be familiar with the exam format. The exam structure, question types, and syllabus will help to better understand the material you will be tested on.
These tips will help you pass your SAP certification exam. Make sure you are familiar with the format of the exam. To better understand what you will be tested on, review the exam format, syllabus, and question types.
Tips for passing the certification exam
Practice and preparation are the keys to success in getting SAP certification. You can use multiple resources to prepare for the exam.
SAP training materials: For the greatest results, go over the SAP Ebook and training materials. There are now official SAP training resources available: To assist you in preparing for certification tests, SAP provides a variety of training resources, including instructor-led training, online courses, and self-study guides.
Use SAP software systems to practice: This is a wonderful technique to gain practical knowledge of SAP software programs. You can also take practice tests online. Obtain practical experience. To pass the certification examinations, you must do this. Working on real-world projects will give you hands-on experience.
UpToDate: with the latest SAP software developments. To keep you up to date, the SAP certification program is constantly updated. Keep up to date on the latest SAP developments. The SAP certification program is constantly updated to reflect the most recent developments in SAP software. These updates are constantly updated to ensure you have the most up-to-date information.
Online exams: There are online practice exams available. Practice exams can help you assess your knowledge and identify areas that need more attention.
Online Traning : Consider enrolling in an online training platform such as udemy or Coursera.
You may also learn SAP for free by reading more about how to do so.
The exam will require you to effectively manage your time. SAP certification exams necessitate punctuality. Take your time reading and comprehending the questions. Before responding, make sure you understand the questions and can correctly answer them. Instead of memorizing specifics, focus on key concepts.
Don't overthink it. If you are unsure of the answer, move on to the next question and return to it later. Spend no more than a few minutes on a single question and avoid overthinking it.
SAP certification exams can be passed with practice, preparation, concentration, focus, and determination. You can be confident in your ability to devote sufficient effort and time to your studies.
Study and Prepare for the Exam
After deciding which certification you wish to pursue and reviewing the prerequisites, you can begin preparing for the exam. SAP offers many study materials, including e-learning, instructor-led training, and certification preparation books. You must choose the best study materials and create a plan that works for your schedule.
Official SAP training and certification courses
SAP offers certification and training courses. These courses can help individuals prepare for the SAP certification exams. These courses give you hands-on experience and knowledge of SAP software solutions. These courses are required for official SAP certification.
These courses can help you prepare to become certified in SAP S/4HANA or SAP SuccessFactors. SAP provides exam preparation materials, such as sample questions, study guides, and practice exams. Enrolling in official SAP training and certification courses can help you increase your chances of success.
SAP Partner Academy: This program provides assistance and training to SAP partners in order for them to deliver SAP solutions to customers and students interested in pursuing a career.
SAP E-Learning: SAP software and solution-related online courses that cover key concepts and topics.
SAP Instructor-Led Training is a classroom-based training program led by a SAP-certified instructor.
SAP Learning Hub : SAP Learning Platforms Online, Offer a Wide Range of Learning
SAP Certification hub:SAP Certification Center Provide online exam certification services for beginners.
Online resources and study materials
Many online resources and study materials are available to help you prepare for SAP certification. These are the most well-known:
SAP Learning Hub: This platform allows you to access SAP training materials, including e-Learning courses and preparation resources for certifications.
SAP Developer Center: This site is for developers and includes documentation, code samples, and other information regarding SAP software and technology.
SAP Community: A group of SAP users and developers who share their knowledge and provide support for SAP products.
SAP SDN (User Group Networks): Online forums and networks allow SAP users to share their knowledge and work together on SAP solutions.
YouTube Tutorials and Online Courses: Many YouTube tutorials can help you prepare to take the SAP certification exam.
SAP Blogs and Resources: SAP provides a range of blogs, whitepapers, and other resources that can be used to prepare for certification.
These are only a handful of the numerous materials that are offered. Books, study aids, and other materials created expressly for SAP certification preparation are also available. To prepare for the certification tests, it is crucial to have access to a variety of study materials and tools. You will be able to keep up with the most recent advancements in SAP software thanks to this.
Register for the Exam
After you feel confident with your preparation, it's time to register for the exam. Register for the exam via the SAP website, or at an SAP training center. The certification you pursue may impact the exam fee.
Take the Exam
The final step to achieving SAP certification is passing the exam. While the format of the exam will vary depending on which certification you are working towards, most exams are computer-based with multiple-choice questions. It is important that you arrive early at the exam center and bring all necessary identification documents.
Conclusion
The addition of an SAP certification to your resume is highly recommended. It might also present new employment possibilities. You may earn your SAP certification with the aid of our thorough tutorial. Good fortune!
You might also like the below articles.