Many people continue to be perplexed by discrepancies in the handling of SAP MDG and SAP MDM data. This article will explain the differences between MDG (SAP Masterdata Governance) and MDM in SAP offerings. MDM and MDG tools share the same goal of managing Organization master data. However, their distributions of data are different. Let's find out what they do and how they can be used
Organizations expanding globally and social media a major part of the business environment, digital marketing poses increased risks to master data management due to an increase in complexity and volume. It is imperative to have a solid structure in order to manage, organize, manage, govern and optimize Master Data Management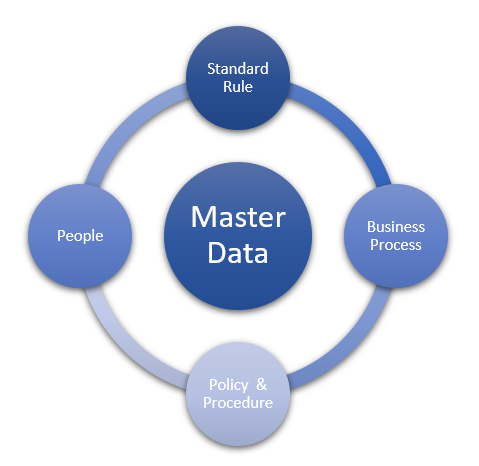 What is Master data
Master, data can be used in all systems and applications. It's used to maintain the integrity of the data, reduce costs, and provide a single source for truth across all business functions, such as SD, MM, FI, etc. A centralized master database will allow the organization to make informed decisions and ensure transparency. SAP Offering Master Data management( MDM) & Master Data Governance (MDG). These solutions enable the corporation to manage all master data while also providing consistent, comprehensive, and relevant data across all business operations.
SAP offers two approaches to MDM & SAP MDG, which is integrated with an embedded governance framework, helps enterprises define business rules, assign responsibility to master data personnel through role assignments, and ensure that the Master Data Management cycle can be monitored and controlled through workflows.
SAP MDG is an SAP ECC pre-installed solution. This solution inherits the native SAP ECC business rules and roles. It allows workflows to be created around this process. Audit trails, validations, and checks are all part of the information management process. Master Data is used to replicate data to all ERP and target systems
What is SAP MDM (Master Data Management)
SAP MDM is used to ensure that master data is authentic. The SAP MDM solution uses a service-oriented design to deliver data to SAP and non-SAP systems. The MDM solution distributes master data directly to the ERP systems through Process Integration (PI). Master data updates are only made from the MDM. They can then be updated in the ERP systems from there.
What is SAP MDG (Master Data Governance)
SAP MDG manages organizationally data. It lays the groundwork for big data management and operationalizes your data to optimize business benefits. SAP MDG automates and accelerates maintenance and business operations. It also serves as a storehouse for all information. where data circulates within a circuit. The ERP system provides the data and it is adjusted and consolidated to meet the MDG. Data addition and changes are made here, and the data is still distributed via Process Integration (PI).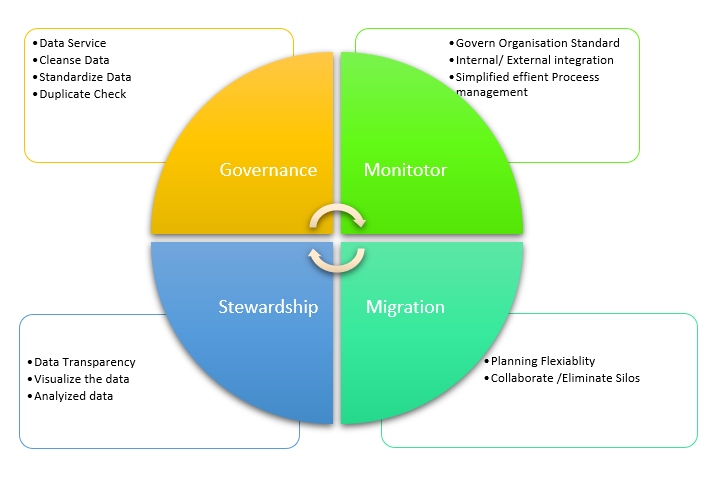 Let us now compare SAP Master Data Management (SAP Master Data Governance) with SAP Master Data Management (SAP Master Data Management).

What are the benefits of SAP MDM(Master Data Management)
Process integration enables master data to be immediately given to the ERP system (PI).
The ERP system updates master data from the MDM tool.
MDM is a data distribution and integration tool that can be used with both SAP and other platforms.
MDM requires third-party middleware to connect with other systems.
MDM permits all master data objects to stored regardless of their origin in a SAP environment.
A central repository stores master data as well as rich content connected to it.
Restructures, cleans, and rationalises your data as part of the data import process.
What are the benefits of SAP MDG(SAP Master Data Governance)
Master data is added or changed in MDG, and distributed to PI.
The data is moved in a circuit within the MDG system. Data is obtained from the ERP. It is then adjusted and consolidated by MDG.
MDG can be an add-on component to SAP. It can share the SAP-ERP server and provide centralized data. It is not compatible with non-SAP systems.
MDG can be integrated with SAP to send and receive data from all systems such as ERP, CRM, and SRM.
MDG is only accessible in SAP and ERP configurations.. It allows for dynamic sync and storage master data objects.
Secures, manages, and ensures that data changes are reported to appropriate functions/persons.
It provides reliable data, lowers total cost of ownership, and is highly secure
We hope that this post has helped you to the difference between SAP Master Data Management and SAP Master Data Governance… Some articles you ought to read here.