SAP Cloud Platform Integration(SAP CPI) is a powerful tool that enables businesses to integrate disparate systems and applications to ensure that business processes run smoothly. It enables the seamless, real-time exchange of data between various applications, databases, and systems.
You've probably heard about SAP CPI if you want to streamline your business operations. In this post, we'll go over the fundamentals of SAP CPI, as well as its benefits and how it can benefit your firm.
What is SAP CPI?
Enterprises integrate systems, applications, and data using SAP CPI, a cloud-based integration platform. It offers a standard platform for managing all integration requirements, including process orchestration, data transformation, and networking.
SAP CPI, or SAP Cloud Platform Integration, is a cloud-based integration platform that connects disparate systems, applications, and data sources in real-time. It provides several benefits to businesses, such as scalability, flexibility, security, and cost-effectiveness.
SAP Cloud Platform Integration (CPI) is an integration platform built on the cloud that connects multiple information sources and business applications. It has a wide range of capabilities and features to design, execute and monitor integrations between various applications and services. The architecture of SAP CPI is based on the idea of integration flows. An array of actions or steps that define the integration logic. Integration flows comprise three primary components: the sender adapter, the message mapping, and the receiver adapter.
Alongside these core elements, SAP CPI offers various other options and features, including templates and integration content pre-built for the most popular applications and systems like SAP ERP, Salesforce, and ServiceNow's Web-based Designer tools to create and modify the flow of integration. The tool also provides monitoring and handles the capabilities of managing integration processes and identifying issues. There are numerous security and compliance options to guarantee the integrity, reliability, and accessibility of the integrated data. Overall, the architecture in SAP CPI was designed to become scalable, flexible, and customizable, allowing users to build and manage integrations that satisfy their particular business requirements.

SAP Platform Cloud Integration is a cloud-based software. Tenants are set up for you on the basis of your request. For all operational matters, it acts as an unmanned box. However, knowing how SAP Platform Cloud Integration runs under the hood could be fascinating. Developers can create integrations in virtualized environments, concentrate on implementing enterprise integration patterns, and avoid maintenance tasks to the system. It has several advantages that may be new to integration designers using SAP Process Orchestration.
How does SAP CPI work?
SAP CPI offers a graphical user interface (GUI) for creating, managing, and developing integrations. The solution comes with a selection of connectors and adapters for interacting with various systems and applications, including SAP and non-SAP systems.
To exchange data between systems, SAP CPI employs a message-based architecture. It supports data exchange between different systems by providing a variety of message formats such as XML, JSON, and flat files. The solution also includes a number of transformation options, such as mapping and scripting, to help with data conversion between formats.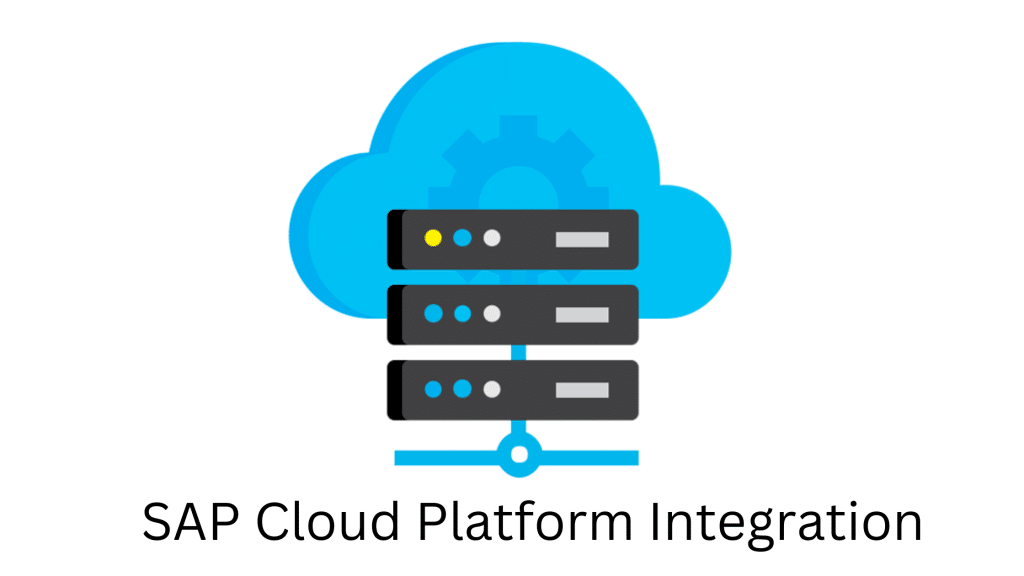 Benefits of SAP CPI
Increased Connectivity
SAP CPI offers a single platform for managing all integration needs, including process orchestration, data transformation, and networking. This makes it easier for organizations to link their systems, apps, and data, enhancing connection and decreasing complexity.
Integration is completed more quickly.
SAP CPI enables businesses to more rapidly and easily develop, build, and maintain integrations. The solution includes a variety of connectors and adapters that enable integration with diverse systems and applications, minimizing integration time and effort.
Greater adaptability
To facilitate data transformation between different formats, SAP CPI offers a variety of transformation tools, including mapping and scripting. This increases flexibility and allows firms to more readily adjust to changing circumstances.
Challenges of SAP CPI
Complexity
SAP CPI can be difficult to build and administer, especially for enterprises with extensive integration needs. Significant planning, testing, and training are required to guarantee that the solution is appropriately integrated with current systems and procedures.
Data Safety
Data security is critical for successful integration. To ensure data security, SAP CPI requires secure and encrypted connections between systems and applications. To ensure data protection, organizations may need to invest in additional security measures.
Adoption by Users
SAP CPI's success is dependent on user uptake. The solution necessitates a shift in thinking and methods, which some users may find difficult to accept. To ensure that users are comfortable with the solution and understand its benefits, organizations may need to spend in training and support.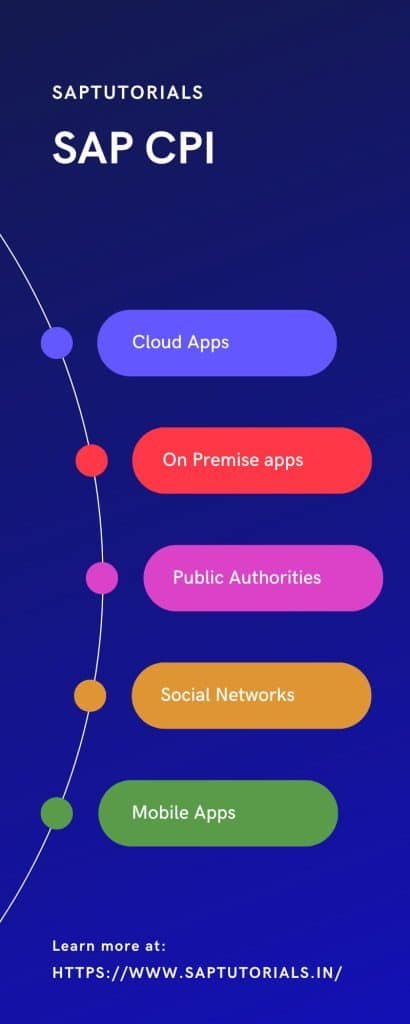 Best Practices for SAP CPI
Define Specific Goals
Clear objectives are critical for the success of SAP CPI. Organizations should outline their goals for the solution and ensure that all stakeholders are on board with these goals. This will aid in the proper implementation and adoption of the solution.
Make an investment in data security.
Spending on data protection is necessary for integration to be successful. Organizations must ensure data security and encryption during both transmission and storage. As a result, data will be protected and protected from being compromised during integration.
Provide User Education and Support
The success of SAP CPI is reliant on user support and training. Spending on training and assistance will help firms ensure that users are aware of and understand the solution's benefits. This enhances the chances of the remedy being fully employed and applied.
Why should you use SAP Cloud Platform Integration?
Let's take a look at some of the key benefits of this platform:
Integration Capabilities: SAP Cloud Platform Integration offers a complete set of integration capabilities for connecting a wide range of on-premises and cloud-based applications, data sources, and systems. Pre-built integrations for SAP systems, as well as a variety of other third-party applications and services, are included.
Flexibility: With SAP Cloud Platform Integration, you may select the optimum integration solution for your needs. SAP Cloud Platform Integration can handle it all, whether you prefer a point-to-point integration, a hub-and-spoke strategy, or a hybrid method.
Real-time Monitoring and Alerting: The platform offers real-time monitoring and alerting, allowing you to identify and fix issues before they become big concerns. You may monitor the health and performance of your integrations in real time, establish alarms for specific events, and receive alerts when problems develop.
Security: SAP Cloud Platform Integration offers a safe and dependable platform for integrating your mission-critical systems and applications. It incorporates security elements like encryption, authentication, and access controls, as well as compliance with industry standards like GDPR and ISO 27001.
Cost Savings: By minimizing the time and effort necessary to link your systems and applications, hyperscalers Integration can help you save money. You can save the cost of establishing and maintaining custom integrations while also lowering the risk of errors and downtime by adopting pre-built integrations.
Scalability: SAP Cloud Platform Integration is built to grow with your company, allowing you to effortlessly add additional systems and apps as your requirements change. SAP Cloud Platform Integration can manage the integration of a few applications or hundreds.
Faster Time-to-Value: By swiftly integrating your systems and apps, you can accelerate your time-to-value using SAP Cloud Platform Integration.
This enables you to reap the benefits of your new systems and applications more rapidly, such as greater efficiency, productivity, and revenue.
How to Get Started with SAP CPI
To begin using SAP CPI, you must first sign up for an account on the SAP Cloud Platform. Once you have access, you may begin developing integrations. Starting with pre-built integration packages is an excellent way for new SAP CPI users to learn how the platform operates. Once you're comfortable with the platform, it's simple to build custom integrations.
Conclusion
Finally, SAP Cloud Platform Integration is a robust platform that offers a wide range of integration capabilities, flexibility, real-time monitoring and alerting, security, cost savings, scalability, and a faster time-to-value. You can ensure that your company processes function smoothly while also saving expenses and enhancing efficiency by utilizing SAP Cloud Platform Integration.
SAP CPI is a cloud-based solution that makes it easier for organizations to connect their systems, apps, and data. It offers a single platform.
You might also like the below articles.