SAP Fiori – Analytical Apps
We're going to understand the SAP Fiori app in this blog. Fiori app is well acquainted with its rich analytical. Nowadays, analytical apps are used widely to provide role-based realtime business operations information. Analytical apps integrate the power of SAP HANA with the business suite of SAP. It offers real-time information from a vast volume of data in the front-end web browser.
We will closely track Key Performance Indicators KPIs using the Fiori app. We can carry out complex aggregations and analyses of your business activities and respond quickly to changes in market conditions.
SAP Fiori Analytical applications run in the SAP HANA database and use Virtual Data Models.
There are two types of Analytical Apps −
SMART Business
Virtual Data Models
SMART Business
SAP Fiori Smart Business Apps are used to monitor your most important KPIs in real-time and to make changes immediately as per market conditions.
Note −There are about 84 Analytical Apps under this umbrella, of which 69 are Smart Business Apps and 15 are Analytical Apps.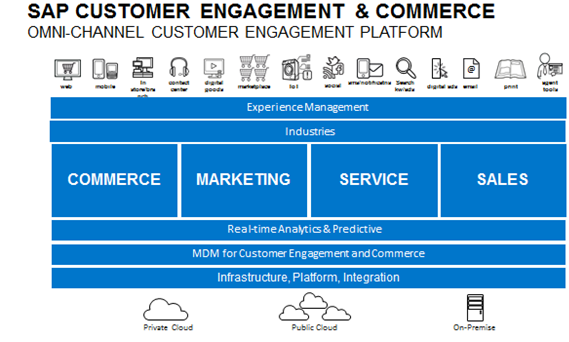 Analytical apps can only run on the SAP HANA database, unlike transactional apps that can run on any database. SAP Fiori leverages the XS engine by using virtual data models and there are 2 components inside the XS engine
HANA Live Apps content for respective business suite
SMART business content
SAP HANA Live offers excellent analytics capabilities for all enterprise suites by allowing industry-standard access to SAP data through data models.
Data models are used for analytical purposes using the views in the HANA database. Views are a virtual data model that can be reused by the customer and the partner.
Virtual Data Models
Virtual Data Models provide a way to process massive data quality in the HANA database. These views can be consumed by a rich UI client without the use of any additional software. There are three types of views −
Private View − Private Views are SAP Views and can not be modified.
Reuse views-Reuse views are the core of the SAP HANA model and are structurally exposed and intended to be reused by other views
Query View − Query Views are top views in the hierarchy and are intended for direct use by Analytical Apps and can not be changed.
KPI Modeler
It is a tool used to model KPI and report tiles for the monitoring of business data using Fiori Launchpad.
We can define KPIs and reports to which you can apply different calculations and allow you to adjust to changing market conditions.
We can configure drill-down views for more inside .
SAP Fiori Apps Reference Library
Now follow these tutorial links to learn more about